This is the official Web site for Norm Bossert, running for NC State Senate, District 48! Thanks for stopping by! Check in often for the latest campaign news, important dates regarding the 2016 election process, and Norm's perspective on the top issues of the day.
News
Monday, August 22, 2016 9:11 PM
Norm to Hold Town Hall Wed, Aug. 31
---
Wednesday, August 10, 2016 12:00 AM
Article By Derek Lacey, Hendersonville Times-News Staff Writer
Published: Wednesday, August 10, 2016 at 4:30 a.m.
Photo by John Moriarty

Norm Bossert addressed a full house Monday, August 8, at MountainTrue, answering members' questions on his views on contentious environmental issues and his approach to state environmental policy. You can read the entire article by following the link, but here are a few of his primary points:

On the question of climate change: it exists, that humans contribute to it, and it is frightening. "The world is changing and the world that we are passing on to our children has to change for the better; it can't continue to go the way it is or we won't have much of a world to turn over to our children," he said.
Bossert said 10 of the world's warmest years on record have come in the last 12, and that glaciers are melting at an unprecedented rate. A rising sea level is threatening coastal towns that are starting to see more dramatic flooding with storms.

On the state's encouragement of alternative energy through tax credits. "Right now, our legislature has sort of turned its back on providing tax credits and tax opportunities, if you will, to businesses that want to improve the use of alternative energy, and that should concern us all." It's a bottom-line issue, he said — people need jobs, and the solar and wind power industries offer good jobs.

Repealing laws limiting the public's access to information about fracking and other environmental concerns: Bossert said he's concerned about people's property rights and added that they have a right to protect property from eminent domain for mining or fracking, and a right to know what goes into their land. While saying that fracking is not a major concern in Western North Carolina, he's bothered by laws that make it illegal to publish the chemicals used in fracking. "That's not kosher to me; I don't think that's fair." He said people have raised concerns about health risks from fracking chemicals in groundwater.
He also cited a "perfect example of protecting industry at the expense of people's health and wellbeing."

Duke Energy and the coal ash problem: Members of the state legislature have also "gone out of their way to protect Duke," he said, allowing the company to stretch out how long it takes to clean up coal ash pits, to not line coal ash pits and to protect the company from liability. "We should all love Duke Energy," he said. "I'm upset about coal ash, but let's face it, it is a powerful company and that powerful company provides power to all of us, and we need to help them do it in a way that's safe and clean and will protect our children and generations of us to come."

On offshore drilling off North Carolina's coast: "I'm absolutely opposed to offshore drilling," Bossert said. "I look at what happened in the gulf, that terrible accident there. Some people think, 'Well the gulf's all cleaned up and it's tidy and everything's been improved.' There is scant little evidence that that's true. What they've done is they've made the beaches pretty."
As clean as the beaches might look, he said, there's ample evidence that oil continues to bubble up to the surface.
There are three reasons he's against offshore drilling: the possibility of an accident, that he doesn't want the state to have to go to the "terrible expense" of cleaning up that kind of accident, and that the state should instead be exploring other ways of delivering energy to its people.

"I know that some people feel we need to be energy independent in our country and not do business with other nations, particularly Saudi Arabia" and other nations that "aren't always our best friends in the world, and that's certainly true," he said.
But, "we are capable of being energy independent right now," he said. "We are producing everything we need to produce in the United States, but Exxon and Shell and all these other companies" will sell to other countries if they can make more money.

On funds for the state Department of Environmental Quality: Bossert said the department has been "decimated," and that he would like to see some of the state's $1 billion budget surplus go to DEQ. "I believe that if we get to work and do things to protect our environment now, our planet is not past rescuing," he said, but "if we wait for other people to do it, like China or North Korea or South Korea or (the) Japanese or anybody else, if we wait for them, we deny ourselves the opportunity to start here and set the model for the rest of the world."

Bossert's comments were well-received by Jackie Hovey of Brevard, who said he sounded informed on the issues.
"I think he seems very knowledgeable; I think he's done a lot of research," she said. As an educator, she said she hopes he has a broad view of the local and state environment, and she appreciates his passion for protecting it.
---
Monday, August 8, 2016 10:54 AM
MountainTrue Hosts Meeting with Norm Bossert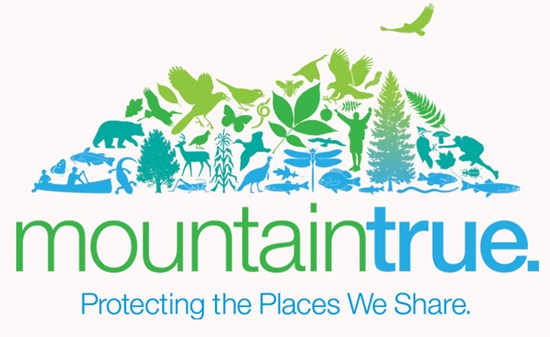 Environmental advocacy group MountainTrue is hosting a Meet & Greet with Norm Bossert on Monday, August 8, as an opportunity for all to get to know Mr. Bossert better and to share thoughts and concerns with him. The organization also desires to hear about his vision for protecting our natural spaces and resources.
The Meet and Greet will be held on Monday, August 8, at 4:00 p.m. at our Southern Regional Office, 611 N. Church Street, Suite 101 in Hendersonville. Light refreshments will be served.

A follow-up meeting of Mountain True members and friends will be held to discuss ways to continue to work and communicate with – as well as monitor – our legislators' efforts, both at home and in Raleigh, during the 2017 legislative session and beyond. If you are interested in this longer-term work, please join them for this discussion on Monday, August 15, at 3:30 p.m at their Southern Regional Office.


---
Saturday, July 2, 2016 12:00 AM
The debate over whether Tom Apodaca, a lone elected official who barely represents any of Asheville's residents, should override local and state representatives by imposing a new and controversial redistricting structure, ended late last night. It provided a rare opportunity for real leadership in the NC General Assembly. Thanks to Buncombe County Representatives Susan Fisher, John Ager, and Brian Turner, along with representatives of the House on both sides of the aisle who did the right thing!
---
Monday, June 27, 2016 12:00 AM
This fall, voters could be asked to weigh in on a very confusing and detrimental constitutional amendment. The NC Senate, with approval by the House during joint budget talks, wants you to vote to significantly reduce our state income tax and cap it there...hurting the state when it faces financial crises or natural disasters, limiting support for education and other needs, such as our courts and public safety. Doing so will also put a burden on middle and lower income folks, as funding will have to be made up in other ways. Taxation should be done wisely, for the benefit of all...not just the upper crust and corporations.